Apple working on a smaller iPad around the 8" mark, says WSJ
12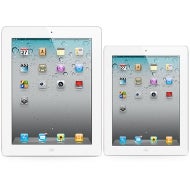 Now, when the Wall Street Journal reports something about an upcoming Apple device, we tend to listen, as there's rarely an industry publication that is more connected with analysts, who in turn are buddy-buddy with various suppliers and insiders, and so the wheel turns.
Now WSJ is reporting that
Apple is working on a smaller, around 8" device
, than the 9.7" iPad 2, and test runs with panels from LG and AU Optronics are being run.
This, of course, doesn't mean that Cupertino will be pleased with the final results and decide such a creature is needed, but the sheer fact that it might be thinking of screen sizes in-between the 3.5-incher on the iPhone and the 9.7" iPad 2 is pretty telling, since the competition has quickly filled most niches there already. A 5.3" device like the
Galaxy Note
, for example, is
selling surprisingly well
.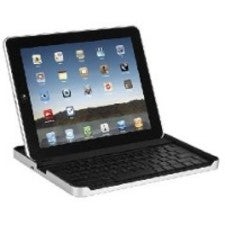 Possible smaller iPad with a keyboard attachment is rumored in testing by Apple
Introducing a smaller tablet device would allow Apple to broaden and diversify its portfolio, especially since the rumor says that the screen resolution will be similar to the iPad 2, making the apps compatible, but the device way lighter, more compact and, likely, cheaper, taking on annoyingly affordable slates like the
Kindle Fire
, which sell by the boatload.
Similar thing was suggested by another analyst, who said that the shrunk panel might be testing for precisely such a combo. Other industry watchers are chiming in that a smaller device with lower price point would prove a very successful strategy for winning over up and coming markets like China, or
the iBooks 2 student market
, for example, where an iPad 3, or even iPad 2 might come too expensive.