Apple working on a major stability and performance push for the iOS 9 release, tip insiders
15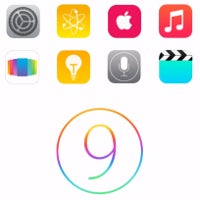 We've been seeing
Apple's next iOS 9 edition, codenamed Monarch, pop up here and there
in the last month or so, indicating that the team from Cupertino is hard at work ironing out the eventual new features and stability improvements, like with all annual iOS editions, for a release some time around the WWDC conference in June.
Now, however, we are getting a major tip about what would iOS 9 stand for, and, surprisingly enough, it is not as much the new features, which is usually the focus, but rather speed, optimization and stability this time. Apple made major changes to iOS an edition ago, completely redrawing the interface, and adding features galore. While iPhone and iPad users largely welcomed the changes, some balked that Apple is losing the edge in the smooth and fluid operation of its mobile OS that it is famous for.
Users have been complaining that iOS 8 is somewhat slower to perform on older devices than they are accustomed to, which can be expected with the addition of so much new stuff. As a result, we've seen a
relatively slow adoption rate
for the upgrade to the new iOS system, with millions still donning the previous version.
That's not to say that iOS 9 won't have new features like public transport, indoor and
outdoor mapping
, which are apparently in the work, but the main focus with iOS 9 will likely be its performance optimizations. Thus, Apple's mobile operating system will run smoother on, say, an
iPhone 5s
with A7 processor, while with the new
Apple A9
chipset this year, the new iOS edition will likely fly. Here is a wishlist of new features Apple might want to consider for iOS 9.