This is demoralizing: Apple scoops up 93% of the mobile industry's profits
99+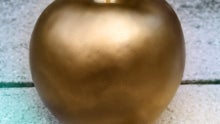 Apple made about $18 billion last quarter, toppling the largest three-month corporate profit of $16 billion that belonged to the Russian juggernaut Gazprom. How did Apple do it? Well, the iPhone line ASP was $687 for the quarter, marking a $50 increase from last year, due to the fact that Apple now has the
iPhone 6 Plus
, whose starting price is a Benjamin higher than the breadwinner.
The average price to make and sell one, however, is about $220, even with the thorough redesign that the iPhones received, so roughly 200% profit on a handset, and Apple sold a record amount, too. As a result, now Apple has about $178 billion in cash to play with, and those can certainly buy you a lot of innovation still to happen.
Exactly how much more profitable is Apple than the other phone brands? Try 93%. Yes, that's the share of mobile industry profits that Apple hauled home (or
offshore
) in this past quarter, according to research firm Canaccord. They also predict a rapid rise in the iPhones user base in the next three years, here's the full scoop:
We believe the strong iPhone 6 replacement sales should continue during C'15, as we estimate only 15% of the current estimated 404M iPhone installed base has upgraded to the new devices. We also anticipate continued strong share gains for the larger screen iPhones from high-tier Android smartphones during C'15 driving strong growth in the iPhone installed base and model the iPhone installed base growing to 487M subscribers exiting C'15 up 20% Y/Y. Longer term, we anticipate a gradually moderating rate of growth for the installed base from C'16 through C'18 and estimate 650M iPhone users exiting C'18. We note this base would only represent 1/3rd of an estimated 1.82B global premium smartphone subscribers anticipated by C'18. Finally, we anticipate steady long-term iPhone replacement sales within this growing iPhone installed base, and we believe this combined with our modest installed base growth expectations position Apple for steady sales of roughly 210M-215M iPhone units annually between C2015 to C2018.
Samsung grabbed the lion's share of the remaining 7%, while the rest are either scraping by, or directly in the red. Pretty demoralizing.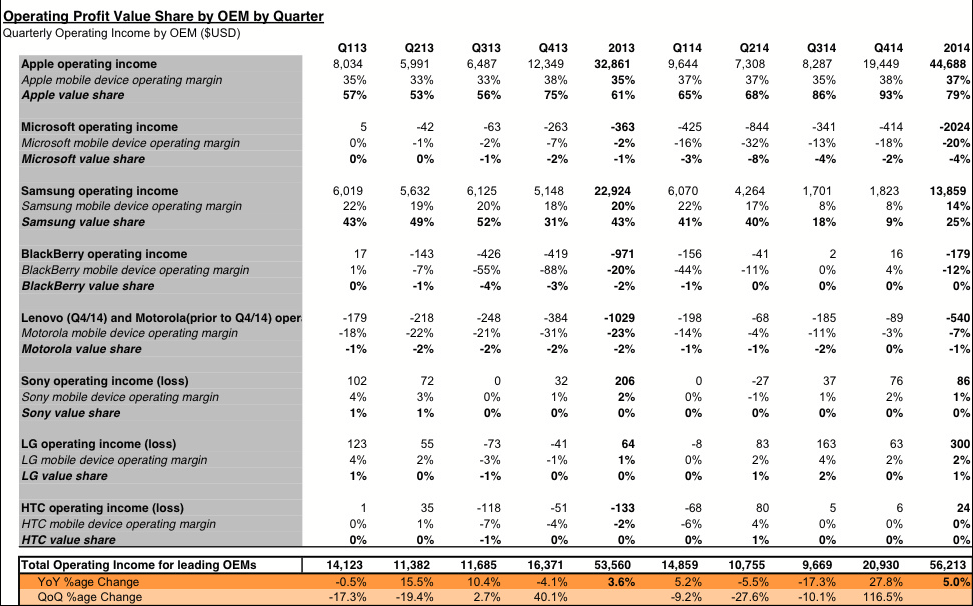 Recommended Stories