Apple wins lawsuit in Mexico over use of phonetic iPhone name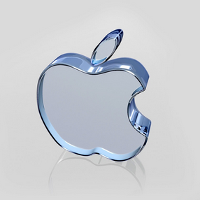 The Mexican Institute of Industrial Property (IMPI) acquitted Apple on Thursday, in a case against Mexican company iFone. At stake was the legal rights to the phonetic use of the iPhone name. The Mexican agency ruled that only iFone's competition in the carrier business could infringe on the name. Because Apple is not a wireless operator, Apple was acquitted. But it isn't all good news for the tech titan as three carriers will have to stop promoting the iPhone by using its name. That could negatively impact sales of the handset.
In November 2012, a court in Mexico City ruled that
Apple could not use the iPhone name in the country
, because it violated iFone's trademarks.
The legal fight went to the Mexican Supreme Court
. Apple lost that appeal as well.
Now, the latest ruling means that Apple can still use the iPhone name, even though three of its carrier partners cannot. The easiest way to workaround the ruling would be for the three carriers bound by the decision, to focus on Apple's iconic apple logo which everyone knows. If Apple feels that this ruling might damage sales in the country, it could decide to pay for the iPhone name in Mexico. There is some precedent for that as
Apple did pay Chinese company Proview $60 million for the rights to the iPad name in China
. The carriers affected by the ruling can appeal to the Federal Court of Fiscal and Administrative Justice.
source:
MacRumors