Apple will completely end iPhone 4 hardware support this month
25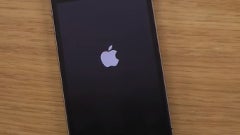 As mobile devices age and newer technologies come into the fold, it becomes increasingly less viable for their makers to continue supporting them. Older hardware components lose ubiquity and become expensive to produce, leading vendors to eventually halt support and repairs. In the case of Apple, products hit vintage / obsolete status five years after manufacture has ceased. With the
iPhone 7
and
7 Plus
duo now just around the corner, six-year-old
iPhone 4
will join the ranks of the obsolete in just over a week's time.
The iPhone 4's launch, as you may recall, was somewhat
marred by the infamous Antennagate scandal
. Early adopters found the device would lose signal to the point of dropped calls when held a certain way. One disgruntled user emailed then-CEO Steve Jobs to complain about his iPhone 4's loss of reception when touching the outer metal bands. This prompted the late Apple co-founder to reply with one of his most famous-ever quotes:
"just avoid holding it that way".

Despite the drama, the iPhone 4 was a huge success for Apple, and a true landmark in the design language of the range as a whole. Even the
iPhone SE
, which is only but a few months old, borrows many of its aesthetic traits from an undeniable classic.
As of September 13th, the iPhone 4 CDMA will gain obsolete status, meaning that neither Apple nor its verified repair partners will service the device. The exception is California, where Apple is required by statute to offer service for another two years. For everywhere else in the world, this model will soon become an official Cupertino relic.
Are any of you, our wonderful readers, still rocking that iPhone 4? Let us know in the comments.