Apple will appeal the UK court request to pay for ads in British media that Samsung doesn't infringe on the iPad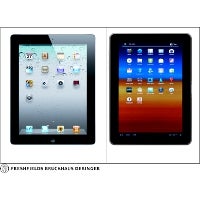 After losing the patent infringement lawsuit against Samsung's tablets in the UK, on the ground that Sammy's tablets just don't have that "cool" factor, the court ordered that
Apple places ads in prominent media and on its website
, about the decision.
Considering the
generic design sketches
Apple was basing its request on, the judges might be willing to go all the way, and strike down the appeal. The good thing that comes out of these lawsuits are all the
leaks about early prototypes
, filling in the blanks on how the most successful mobile devices in recent memory were conceived.