Apple wants your used iPhone 4S, spares up to $345 for it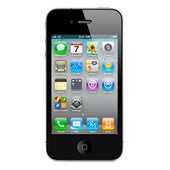 Yet another thing you can do is to get your iPhone 4S recycled responsibly by Apple itself, in case it is in bad shape, or to simply trade it in for up to $345 of Apple Store credit. That is how much Apple is willing to give for a white 4S with 64GB of storage in case it still works and looks fine. A black, 16GB iPhone 4S in mint condition trades in for $285. The money is sent to you in the form of a gift card that can be used towards the purchase of a new iPhone or other Apple merchandise. As far as the device itself, it is either being re-sold as reconditioned or refurbished, or being recycled, depending on its condition.
So, are you going to be a responsible inhabitant of planet Earth and get your used iPhone recycled? Or does it seem more logical to sell it on the internet? Let us know what your plans are in the comments below.