Here's the only person in the world who didn't get an iPhone for Christmas
80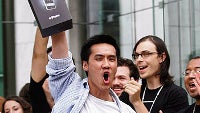 Ah, Christmas! The celebration of the birth of Jesus Christ giving hope to Christians and a peaceful family gathering, if we are to believe what's thought to be the common perception.
But look no further than on Twitter and the peaceful family holiday seems to have broken the hearts of countless teenagers. Why? It's because they didn't get an iPhone or an iPad. And we've all experienced that - not getting what you wished for, but it's the reaction that baffles us.
"No Iphone. I hate my dad,"
Twitter user Paul Reyes posted.
"My parents are the worst mother f***ing parents in the work f**k you mom and dad for not getting me a iphone. F**K YOU. FML. #iphone,"
another user was devastated.
"My mom only got me diamond earrings, odd future jacket, 30$,"
16-year old Bernard Barefield, of Collinsville, Illinois, wrote.
And these three were not the only entitled individuals in the world that had their Christmas ruined. Check out a selection of tweets by angry Twitter users who got sad, cried, cursed their parents and their lives just because they didn't get an iOS device. The idea of retweeting all of the angry Christmas iPhone tweets came from comedian Jon Hendren:
"I was visiting my family," Hendren said for TechCrunch. "They'd all gone to be somewhat early on Christmas Eve night, and I was lying awake playing with Twitter's search function on my iPhone. ... Nobody I was following was tweeting much of anything at the time, so I didn't feel too bad about flooding my timeline.
"I think I did about 40 or 50 before people started posting fake tweets, which made it harder to find real ones among the search results, so I cut it off probably around noon on Christmas morning. There are probably even better real ones among all the fake ones out there by now, but it's too hard to tell."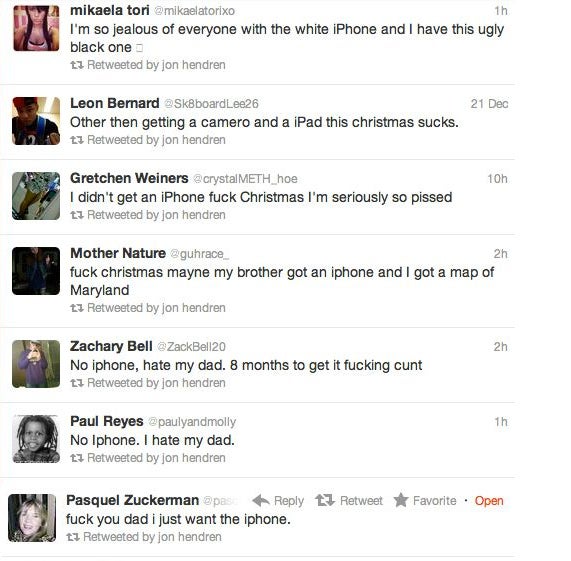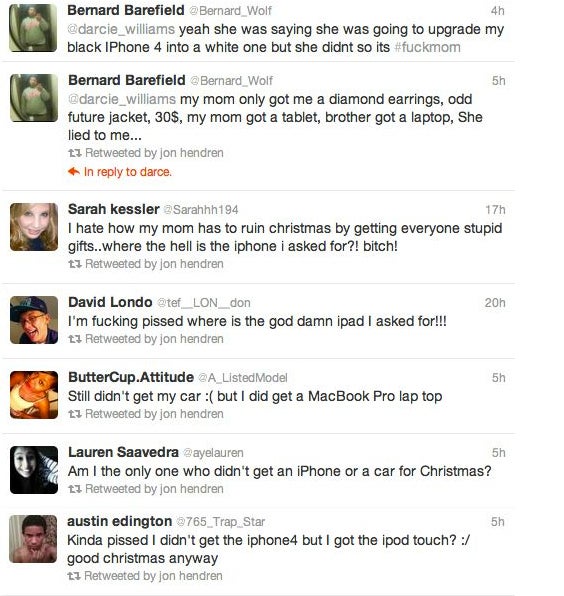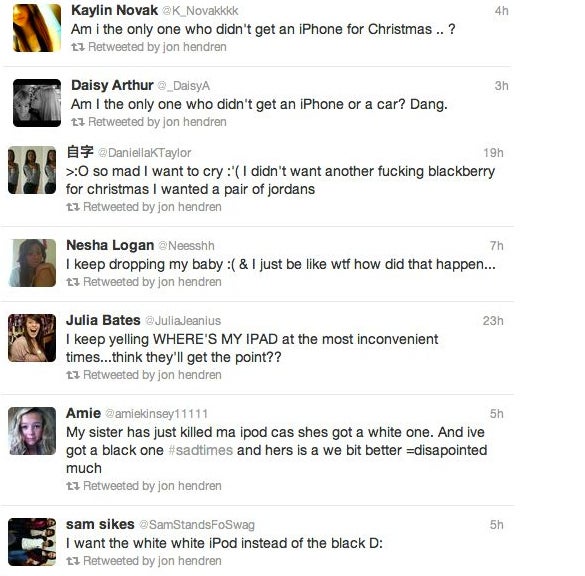 Now, on the flipside of things, we could say that on Christmas day
iOS and Android activations skyrocketed 353%
. But really nothing says it better for Apple consumer demand and brand awareness than those shamelessly ungrateful tweets. Check out Jonathan Mann's song dedicated to the feeling of being the only one who didn't get an iPhone/iPad/car for Christmas and an interesting comment to all of that.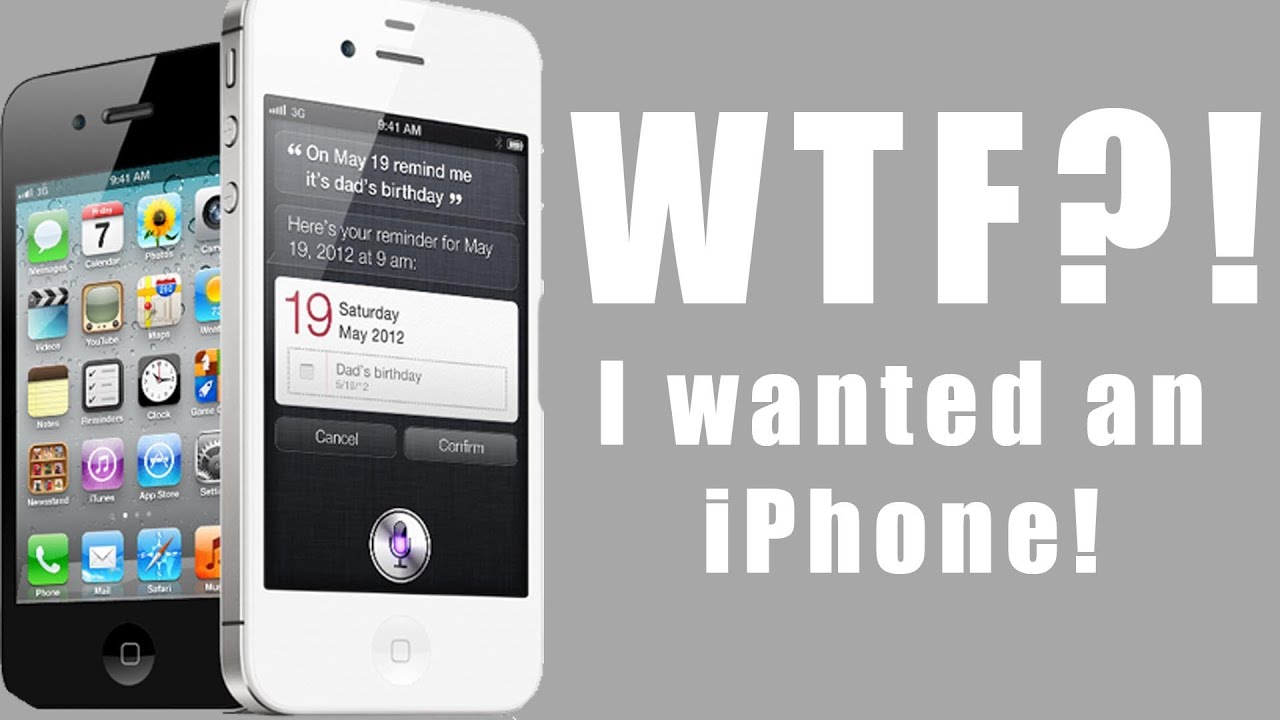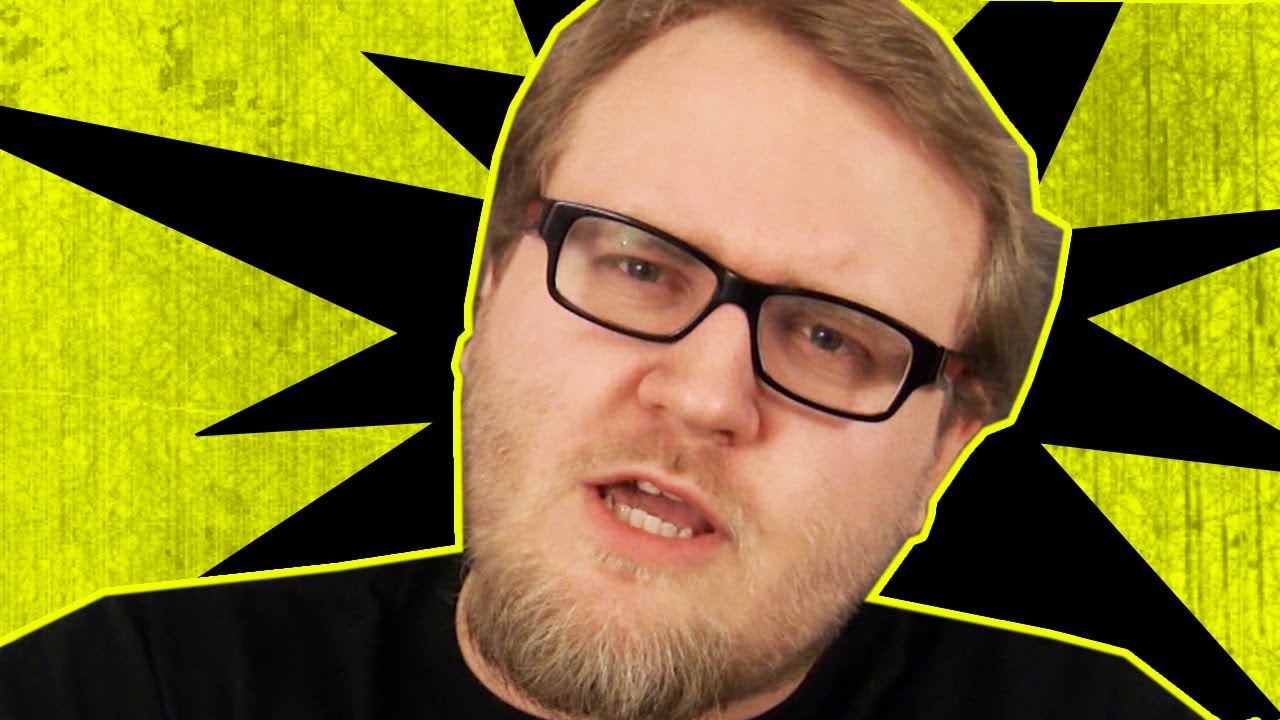 Recommended Stories