Apple wants to patent enhanced autocorrect and automated language selection
17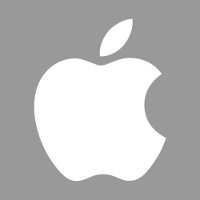 The USPTO (U.S. Patent and Trademark Office) revealed that Apple has filed a patent application for a "transient panel enabling message correction capabilities prior to data submission" back in 2012. This adds enhanced functionality to the autocorrect feature, which is present on iOS devices. Simply put, it will give you a second chance to fix the mistakes in your text message after you have "instructed the device to send the message". The enhanced tool will give you a corrected preview of your text message. If you are satisfied with its current state of the spelling, you can press "Send" again and the text will depart for its recipient.
In order "to avoid impeding the flow of communication" the enhanced autocorrect feature will display the edited preview of the text for limited time only, the patent application states. During the short preview, users will have the option to "Fix Errors", "Ignore"/"Reject", or "Accept" the changes that the tool has made.
The improved autocorrect tool will allow users to preview their message and avoid any serious word mismatches, which usually
result in hilariously autocorrected text messages.
Another patent application, filed by Apple in 2012, concerns "Language Changing". This feature allows the system to automatically change the keyboard input language based on several factors, such as "language information associated with the recipients, and language information extracted from a previously received message". The tool will use cloud-based software to identify the contextual language and switch between the different keyboard languages. Of course, the user can opt to keep the default keyboard language and override any language changes.
source: USPTO (
1
), (
2
) via
AppleInsider