Apple vs Trump: iPhones are unlikely to be made in the US, Apple exec implies
88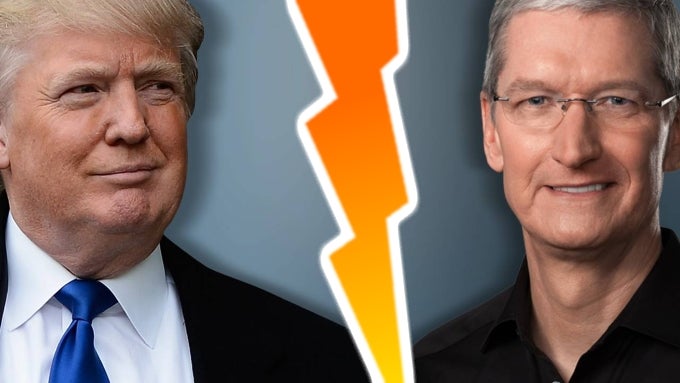 President
Trump used to be very vocal about Apple's practices
during his campaign. He believed that the
iPhone should be manufactured in the United States
, and not China. And despite not mentioning any of that in public after his inauguration, it's safe to assume that The Donald is still convinced that Tim Cook and company should move their manufacturing facilities to the US.
At a Goldman Sachs conference on Tuesday, Luca Maestri, Chief Financial Officer at Apple, addressed a question that stemmed from Trump's continued criticism of Apple's manufacturing facilities in China. He said:
One of the points that we are making in Washington is the fact that we have been a very large contributor to the US economy during the last decade. We made billions of investments in the United States. In the last 10 years, we created about 2 million jobs in this country – in the developer community, in our retail stores, in our call centers, and through the supplier chain.
While not directly saying whether Apple will start making iPhone on US soil or not, the answer Maestri gave makes us believe that Apple is looking to keep its factories in China. Furthermore, in order to gain some leverage, Apple is bringing up the argument that it's actually creating jobs in the US, just not in manufacturing.
However, the CFO didn't dismiss the idea of manufacturing iPhone in the US completely.
"It's very, very difficult to speculate at this point,"
he said, adding that the Trump administration has yet to take any actions towards encouraging US manufacturing.
Maestri also talked about taxes, and specifically – border taxes, which were repeatedly mentioned by the Trump administration. According to the Apple's CFO, nothing good will come out of a potential border tax. He said,
"it is very hard for us to imagine that a border tax would be good for the US economy because it is a tax that would end up burdening the end consumer."
For the time being, it appears that Apple is standing tall and not planning to change its planes for manufacturing. But only time will tell how this conflict will resolve in the end.
source:
Apple
via
TheVerge