Apple secretly met with AR glasses part makers during CES 2019
2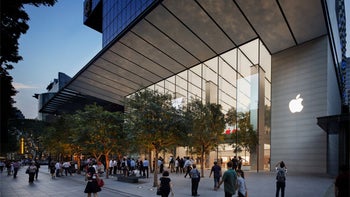 There's been a lot of talk lately about the lack of true innovation in the mobile industry and a lot of fingers are pointed towards Apple for sitting on mountains of cash without releasing anything as ground-breaking as the iPod once was, for example. Many believe that the next big thing coming from Cupertino could be Augmented Reality glasses.
We've seen plenty of hints over the years that Apple is indeed working on a product that fits that description, from
patenting AR related technologies
to
hiring specialists in the field
, preparations on all fronts seem to be underway.
Now, information
surfaced by AppleInsider
confirms the company's ongoing efforts in AR development. Sources say that Apple employees were meeting incognito with different AR parts suppliers during CES 2019 between January 8-11. More specifically, the representatives met with some of the waveguide suppliers that were at the show, such as DigiLens, Vuzix and Lumus, some of the biggest names in the field.
Wait, waveguides, what is that? In the AR world, waveguides are basically tiny prisms that are embedded in a transparent material such as glass in order to redirect images towards the user's eyes without obstructing their vision otherwise. Naturally, this is one of the most important parts of AR glasses and can make or break such a product. If Apple wants its smart glasses to be adopted by the masses, they have to be both highly functional and well designed (something that can't be said for Google Glass).
It's not clear if Apple is looking to cooperate with the companies in question or is just checking how far along the competition is since the Californian tech giant has its own fair share of research and development in the field, both in-house and thanks to acquisitions. Just last year Apple bought Arkonia Holographics, a startup that was developing lenses for AR headsets.
As usual, no official information about AR glasses has come out of Apple and considering the complexity of the project, it's unlikely that we'll see it debut in the next couple of years.