Apple v. Samsung jury asks permission to stay late; is a verdict coming tonight?
24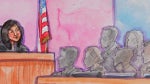 The men and two women that make up the jury deciding the outcome of the Apple v. Samsung patent trial have
requested an extra hour to deliberate
on Friday. Could this mean that the jury is close to reaching a decision? Will we hear a verdict before the weekend? Although that is a possibility, some believe that the request is merely a sign that the jury is having long discussions about the case and that they need the extra time to go through the 40 page jury verdict form that even long time court veterans have described as being complicated.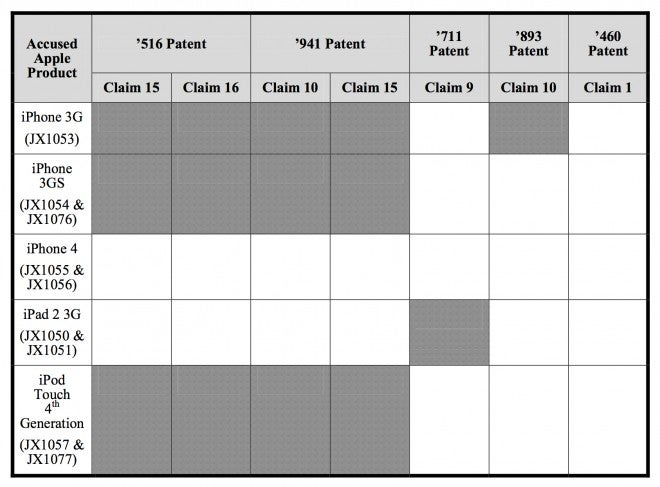 Crossword puzzle? No, part of a jury verdict form that was proposed by Samsung for use in the Apple v. Samsung patent trial
Put yourself in the shoes of one of the jurors. You
sat through 120 minutes of instructions read from 108 pages by Judge Lucy Koh
, and now you have
700 individual questions to answer
including the decision of which devices infringed upon which patents, how much in damages each side should be awarded, was the infringement intentional, which current products are affected by patent infringements and more. Some courtroom observers say that the size and scope of the jury verdict form guarantees that deliberations will be long.
Apple seeks $2.5 billion to $2.75 billion in damages from Samsung, an amount Apple's legal team said in closing arguments, that is being asked for as a warning to other companies not to infringe on patents belonging to multi-billion dollar companies. Samsung's counter-suit seeks $400 million. Legal experts believe that Samsung's case was the weaker of the two, but believe that the jury might look to split the verdict to give each company a partial victory instead of the
chest thumping verdict they each seek
.
Speaking of split verdicts, early Friday morning in the States, news came that a
three judge panel in South Korea had announced a split verdict
in another Apple-Samsung patent trial. While both sides ended up with a little cash, the main part of the verdict was the banning of the Apple iPhone 4S, Apple iPad 2, Samsung Galaxy S, Samsung Galaxy S II, Samsung GALAXY Tab and Samsung GALAXY Tab 10.1 devices in the country.
source:
electronista
Recommended Stories