Analyst expects Apple to sell 350 million iPhone handsets over the next 12 to 18 months
11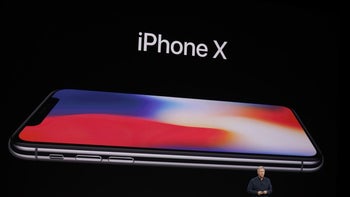 Daniel Ives, an analyst at GBH Insights, is expecting big things from this year's upcoming crop of new iPhone models to be released by Apple later this year. In a note to clients seen by
Business Insiders
, Ives says that over the next 12 to 18 months, Apple could sell as many as 350 million iPhone units. He bases this prediction on the large number of iPhone users who didn't upgrade their older iOS flavored smartphones last year. He says that many thought the
Apple iPhone 8
and
iPhone 8 Plus
were too similar to previous models, and that the
Apple iPhone X
was too expensive.
The analyst says that those looking for an iPhone X design at a lower price point will be able to pick up such a device this year at the more traditional "$700-$800" price range. Consumers looking for the top-of-the-line model will be able to pick up a "Plus" version of the iPhone X. He sees a huge demand for the new models in China. Of the 100 million iPhone users in that country, Ives says that 60 million to 70 million of them are due for an upgrade sometime over the next 18 months.
The new iPhone models "will help capture the underlying demand [for] upgrades among customers that have decided to bypass the … cycle this time around, with price points and features that catalyze fence-sitting iPhone customers onto their next smartphone."-Danile Ives, analyst, GBH Insights
To understand what kind of demand Ives is forecasting for the upcoming iPhone models, for its 2017 fiscal year, Apple sold 216.76 million iPhone units worldwide. In its latest quarterly report covering the fiscal second quarter of 2018,
Apple sold 52.2 million handsets globally
.