Apple to rely on Samsung and TSMC for chips over the next two years?
21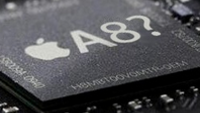 Apple will once again be partly relying on its chief rival Samsung to produce its next-generation smartphone application chips. The chips will be used in 2015 and will be produced using the 14/16nm FinFET processes. This information comes from those inside Apple's supply chain. The same sources say that TSMC is locked up as the main supplier for Apple's next 20nm A-series chips for next year's Apple iPhone. TSMC also will be producing some of the 14/16nm FinFET chips along with Samsung.
According to the report, the sources add that Korean based Samsung will be using the 14nmFinFET process to manufacturer A-series processors for the 2015 iPhone. TSMC will use its 16nm FinFET process to produce the same chip.
The speculation is that TSMC will end up with 60% of Apple's 14/16nm chip orders with Samsung responsible for 30% to 40%. There is also a chance that both Samsung and TSMC will split Apple's 2014 chip orders right down the middle.
For years,
Apple has been rumored to be looking for a replacement for Samsung
, which had been charged with making the A-series processor used in the Apple iPhone and Apple iPad, along with other parts. Because of the fierce competition between the two in both the marketplace and in the courtroom, Apple was hoping it could stop relying on Samsung. But when
Sharp was allegedly having problems with LCD burn-in
on panels it was building for the
Apple iPad mini with Retina display
, and yields were too low to be acceptable, Apple supposedly turned to Samsung for supplies of the screen. And if this report is true, (we suggest the usual grain of salt approach when it comes to stories about who will be producing chips for Apple), Apple will be calling on Samsung for at least the next two years to help it produce the device that is the top rival to its Samsung Galaxy S smartphones.
source:
DigiTimes