Apple to deliver software fix for reception problem as soon as Monday?
63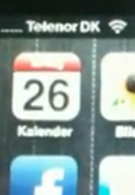 Apparently, telling people how to hold their new iPhone 4 or suggesting rubber cases was not going to sit well with the public as Apple's only cures for what was wrong with its new handset. Speculation is growing rapidly that the Cupertino based firm will deliver a software-based cure for the phone as soon as this Monday. What was originally believed to be a hardware problem with the antenna (which happens to all cellphones that are grabbed, according to Apple) could instead be a software problem that leads to a lag when the phone is searching for the frequency with the best signal to noise ratio. The lag is not calibrated correctly which leads to the phone thinking that there is "no service" and disconnecting a phone call. The upgrade to iOS 4 is expected to solve this problem and iOS 4.01 will allow for radio frequency calibration of the baseband. If all goes well, that will be the end of the iPhone 4's left-handed death grip that took over sites like YouTube in the last few days. Reports of the possible software fix had come initially from the forums connected to Apple's tech support site, but those comments have been taken down. Since the launch of the phone and the first videos of the "death grip", subsequent testing has shown that an iPhone 3GS upgraded to the new iOS 4 suffered the same problems. This was good news for iPhone 4 buyers because had the problem been related to the stainless steel trim that doubles as an antenna, Apple might have had to perform a massive recall. Instead, a quick software upgrade Monday could knock this issue off of the "front page".
Don't miss our "Hot off the Press" review of the Apple iPhone 4!
Apple iPhone 4 Specifications
|
Review
source:
AppleInsider