Apple to appeal dismissal of FRAND litigation against Motorola
35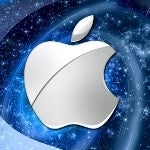 In an attempt to restart its standards-essential lawsuit against Motorola, Apple has filed an appeal with the United States District Court for the Western District of Wisconsin. A bench trial was scheduled to begin November 5th but was dismissed by Judge Barbara Crabb after Apple told the court that it would agree to license Motorola's FRAND patents only if the court determines it should
pay no more than $1 per unit
. Apple said it would also agree to a license of Motorola's standards-essential patents if the court determines that the amount Apple should pay for these patents is the same price that Google needs to pay Apple for its FRAND patents based on negotiated terms.
The FTC on Thursday said that
Google had threatened rivals with sales bans if they did not agree to Google's terms on standards-essential patents
which are supposed to be licensed in a fair non-discriminatory way. Instead, Google played hardball with these patents, which are essential for the competition to build their smartphones and tablets. Most of the patents used in this manner by Google were ones it acquired
with its acquisition of Motorola Mobility
.
Those who like to dress up and play lawyer can read Apple's notice of appeal below.
source:
Electronista