Apple testing various iPhablet sizes up to 6-inches
52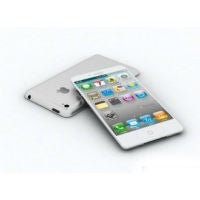 A new report from
The Wall Street Journal
is telling us what we already knew, but giving a bit more information than we had before. We were pretty sure that Apple was working on a potential iPhablet, though we never had proof; and, we knew that the device would not be part of the announcement that will happen next week on September 10th. But, now we know more about the sizes that Apple is testing out.
According to
WSJ
, Apple is testing out various sizes for the iPhablet that range from 4.8-inches all the way up to 6-inches. We're not really sure that 4.8-inches should even be considered a phablet, even considering the largest iPhone available now is just 4-inches. It's possible that Apple has a different definition; but, the report also mentions that Apple is testing a 4.8-inch iPhone, so it could just be an oddity of the report itself.
The current set of phablets on the market range from 5.5-inches (Samsung Galaxy Note II) all the way up to 6.3-inches (Samsung Galaxy Mega). So, it's clear who Apple would be going after with this move. While there are other good phablets on the market, like the
Huawei Ascend Mate
, Samsung basically has the phablet market on lock with the Note.
There's no word on when Apple is planning to release said iPhablet, but it likely won't be any time soon if Apple is still in the testing phase.