Apple wants to sell an all-in subscription for news, video, music and magazine
17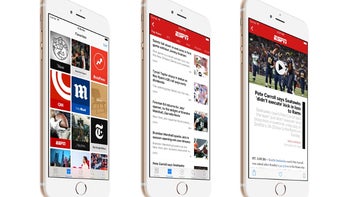 We've been seeing a steady progression with media subscriptions that continue to add more and more content. At the beginning everything was separate streams for music and movies/TV, then Amazon began bundling Prime Video with its music streaming (which admittedly was the worst music option), then Google came in with the YouTube Red/Play Music mashup. Now, Apple reportedly wants to take it to the next level: print.
The latest is that in addition to Apple Music and the as-yet unknown video streaming service that's in the works, Apple also wants to bundle in all-you-can-consume news and magazines as well. The addition of magazines might be something you eagle eyed readers might have seen coming after Apple purchased the magazine subscription service Texture back in March and there were rumors that Apple was planning a
combined news and magazines
subscription service with that purchase. A news/magazines bundle might not draw too many buyers, but Apple seems to be hoping that bundling all the media will be more of a draw.
The big question about the bundle is still the video streaming portion though. Apple has been constantly rumored to be
bidding for new productions
and working on deals for other content, but no one has a good sense of if Apple's streaming service will be more like Netflix or more like YouTube Red (but only the original content). If it's the latter, adding in all the extras it can, like news and magazines, might be a good way to sweeten the deal.