Apple still working to improve Maps, seeks to hire more mapping experts
7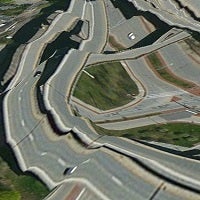 Apple Maps. What is the first thing that comes to mind when you hear or read those two words? For many it might the word "joke" or for some, "dangerous." Despite its best efforts, Apple Maps was an embarrassment even if viewed with a sympathetic eye.
Since then,
Tim Cook apologized
,
other Apple employees
were
shown the door
(with a boot to the back side we suspect), and
the jokes about Apple Maps are still not stale
. Fortunately for Apple, the Maps debacle did not impede iPhone 5 sales.
Nearly a year later,
it looks like Apple is still trying to shore up its talent pool and it is looking to hire dozens of full-time local field experts, developers and engineers to assist with Apple Maps. The most interesting of all those jobs looks like the "Maps Ground Truth Local Expert" position, of which, there are several openings around the world, from Auckland, New Zealand to Sapporo, Hokkaido, Japan, to Washington, D.C.
These field positions provide up-close reporting and quality testing to make sure that landmarks, road names, and other unique features are accurate to what Apple wants Maps to be. As part of the position, you also get to benchmark Maps against competing products too.
We applaud Apple's efforts, but seeing as how most of these positions were posted only in the past couple days, we cannot help but wonder what took it so long to make the move. General user data has been a huge contributor to what has made Google Maps the class leader it is today, and Nokia's HERE maps had the benefit of NAVTEQ's infrastructure to develop its excellent product.
If you are interested in any of these positions, just to go Apple's careers page, type in the keyword "maps" and you will find a number of positions around the world as well as in the heart of Silicon Valley to work on Apple Maps and get it caught up with the rest of the gang.
sources:
Apple Insider
via
VR-Zone