Apple still trying to secure deals with health providers in leadup to Healthkit launch
14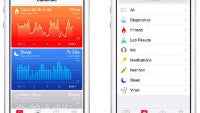 Apple has big plans for Healthkit. Unlike so many other health and fitness tracking systems that exist on mobile or are planned, Apple's Healthkit aims to be able to share your health data directly with your doctors. The idea is that if anything out of the ordinary pops up in the data, your doctors should know as soon as possible, in case action is needed. Of course, this means Apple needs to make deals with health providers before Healthkit is released.
The assumption is that iOS 8 and Healthkit will be released in September, which means Apple only has a bit over one month to get these deals done. At the WWDC announcement of Healthkit, Apple said that it had made a deal with the Mayo Clinic; and, a new report says that Apple is still in talks with Mount Sinai, the Cleveland Clinic, and Johns Hopkins medical centers, as well as with electronic health records provider Allscripts.
There is no word on how far along most of those talks have progressed, because Mount Sinai, Johns Hopkins, and Allscripts representatives have declined to comment on the report from
Reuters
. However, the Cleveland Clinic has said that its clinical solutions team is experimenting with HealthKit's beta. Doctors around the country are interested in finding ways to leverage data gathered by all of the quantified self products on the market, but it seems that few are convinced that Healthkit is the solution.