Apple's stock hits the 'death cross' of new iPhone order cuts and old iPhone bans
23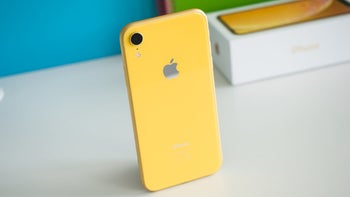 Forecasts for iPhone production cuts are becoming a familiar refrain but they are now reaching a crescendo mode as an analyst from the research shop Rosenblatt is predicting in
MarketWatch
a new round of order cuts for the March quarter.
The
iPhone XR
is expected to take the biggest hit, as it may amount to 2.5 million out of the 4 million total order dive. The
iPhone XS
orders are said to be slashed with 1.5 million, and the most expensive
XS Max
might see the smallest drop in production orders, to the tune of half a million.
Our iPhone estimates have been lowered to 39 mln units for the March quarter, and we believe iPhone shipments will be down 10% y/y in C2018, as we already expect Apple might continue cutting their production for the March quarter. We will review our estimates in January, but we continue to believe Street estimates for March and C2019 still need to come down.
In his memo to clients, the analyst cites headwinds in China following the
arrest of Huawei's heiress
by the Canadian authorities on the request of the US federal government for violating sanctions against Iran. China retaliated by granting an injunction
against older iPhones
in the Qualcomm patent case against Apple. Adding to the legal troubles, Germany also made
Apple pull iPhone 8 Plus and below
from stores until the patent lawsuit dust settles.
The combination of tepid demand for newer iPhones with potential bans on older models in some markets sounds like the perfect storm for Apple, sending its stock price into
the first "death cross"
in three years. Apple's shares have spiraled down with one of the steepest declines on record for the company, admittedly from record highs, too. Apple is not alone in this latest market rout, as mounting privacy, revenue and other issues brought down Facebook, Netflix, Google's Alphabet and countless other tech stocks in the last few months or so.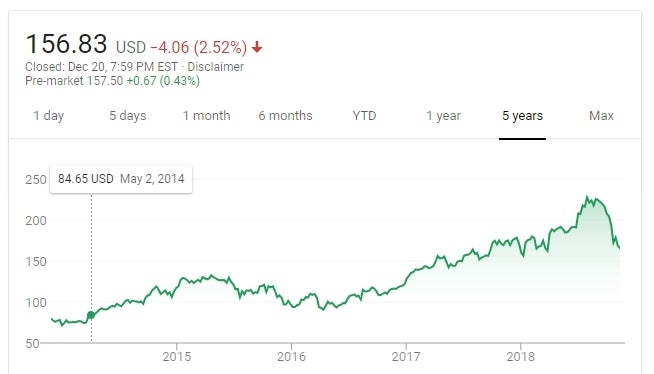 This Apple stock chart from Google Finance depicts the steep share price decline