Apple seeks to re-instate patent infringement claim against Motorola Mobility
57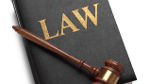 Last week, Apple asked the U.S. Court of Appeals for the Federal Circuit in Washington to re-instate its patent infringement lawsuit against Motorola Mobility. Apple claims that the Google subsidiary infringed on its patents for touchscreen technology. The Cupertino based firm is fiercely protective of this technology. The patent involved is
Apple's first
for its touchscreens and the company's attorney, Joshua Rosenkranz of Orrick Herrington in New York, told a three- judge panel that the patent was for "
a key invention and it drove the iPhone phenomenon and later the iPad. It claims something that no one had ever done
." Rosenkranz, in saying how important the touchscreen patents are to Apple, reminded the court that when the iPhone first launched, reviewers raved about the "magic touchscreen" of the device.
Motorola Mobility had previously been able to convince the ITC that one of Apple's patents was
invalid
and that the other one had not been infringed on. The ITC rulings covered transparent screens that can handle multiple touches in different locations, that allow people to use a mobile phone by swiping or touching the screen. ITC lawyer Megan Valentine, defending the ITC's ruling, said that Sony had an earlier patent for touchscreen technology called SmartSkin. Valentine said that the algorithms in Apple's patent and Sony's patent were "
nearly identical
," and she said that the ITC did the right thing in finding that the commercial success of the Apple iPhone did not mean that Apple's patent was unique. Motorola described Apple's description of how it came up with its invention as "
equal parts fiction, hyperbole, and litigation-inspired hindsight
," and added that the parts for the iPhone existed before Apple came up with its smartphone, and that Apple borrowed heavily from others to develop the phone.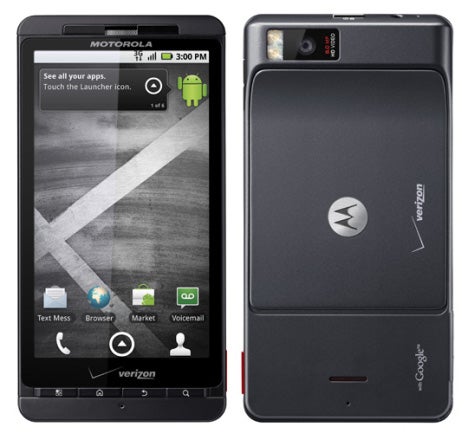 The Motorola DROID X is one of the phones named in the suit as infringing on Apple's patent
Motorola Mobility attorney David Nelson of Quinn Emanuel in Chicago, said that the Apple and Sony patents were for an identical product and added that the interpretation that Motorola had not infringed on the other patent should be upheld. The phones involved in the suit are the
Motorola DROID
,
Motorola DROID 2
,
Motorola DROID X
,
Motorola CLIQ
,
Motorola DEVOUR
,
Motorola CHARM
and the
Motorola XOOM
tablet.
Motorola and Apple have faced each other in court in Florida and Wisconsin. On March 1st, both sides said that they will meet in an informal settlement negotiation at least once before a
May 31st deadline
for mediation. The Wisconsin cases were tossed by two different judges and are on appeal. Additionally,
the ITC is set to make a decision on April 22nd
on whether Apple infringed a Motorola Mobility patent for a proximity sensor that lets a phone now how close it is to a user's body so that it doesn't accidentally dial a number or make a call. If the ITC rules in favor of Motorola in this case, it could impose a sales ban on Apple products.
source:
Bloomberg