ITC to look again at Apple's patent infringement win over Motorola
16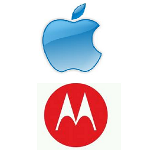 not different
from a previous invention that prevented accidental dialing. But Motorola Mobility, a wholly owned subsidiary of Google, argued that prior art covered push-button technology while its patent dealt with touch screen devices. The ITC said that its review would focus on Motorola Mobility's use of the words "touch sensitive input device" which was used in its patent.
Because Judge Pender had
invalidated
Motorola Mobility's patent, he had no choice but to rule that Apple did not infringe on the patent. The entire 6 member panel will now review the decision by Judge Pender with a decision due on April 22nd. If Motorola Mobility does win the case, it can seek a sales ban on the Apple iPhone.
source:
ITC
via
CNET