Apple seeks another $179 million from Samsung for patent infringement payoff
99+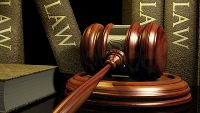 Earlier this month,
Samsung was ordered to pay Apple $548 million
to end the first patent infringement case between the two rivals. But
Samsung has decided
to ask the Supreme Court to hear the case
, claiming that current patent law is not suitable for modern times. Now, Apple has another bill it wants Samsung to pay.



Five devices that Apple cited in the first patent infringement suit remained on sale after the verdict was reached. As a result, Apple wants to get paid for sales of those devices dating from the day after the first verdict was announced on August 24th 2012, to present. Apple took the amount of the verdict that each of the five devices was responsible for, and computed how much it should receive for each additional unit that was rung up after Judge Koh's gavel came down. After about $1 million in interest, the additional total that Apple is seeking from Samsung is $179 million. On Wednesday, Apple filed with the U.S. District Court for the Northern District of California, asking it to force Samsung to pay them that amount.



The five devices listed by Apple's court filing include the Samsung Galaxy S II Skyrocket. Apple says that Samsung owes it $6.14 million for additional sales of the device following the verdict. Other models cited by Apple are the Samsung Epic 4G Touch ($97 million), Samsung Galaxy S II T-Mobile ($74.7 million), Samsung DROID Charge ($620,000) and the Samsung Galaxy Prevail ($167,500).

Will there ever be an end to this? Or is Apple v. Samsung destined to continue forever, as long as even just one lawyer is breathing.



Apple seeks $179 million from Samsung based on the sales of these five devices from the day after the verdict of the first case, to present


source: Reuters via Engadget