Apple says purple tint on Apple iPhone 5 pictures is the camera's normal behavior
99+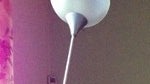 We recently showed you one of the strange problems that has afflicted
Apple iPhone 5
buyers since the phone's launch last month. It seems that a purple tint appears on pictures taken with the
light source out of the frame
. A letter that Apple has sent to an Apple iPhone 5 owner makes it sound like the purple tinting is normal. In fact, the letter flat out states that the purple tinting is considered normal behavior for the camera on the unit.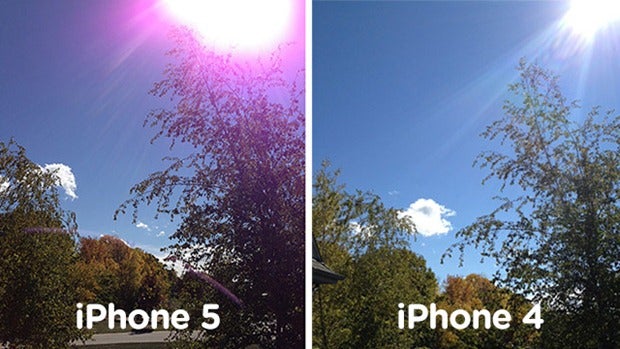 See the difference?
This harkens back to the comment made by the late Steve Jobs when word about Antennagate and the Left-handed Death grip were both just starting to spread. For those who don't remember, no sooner had the
Apple iPhone 4
launched than it was discovered that a flaw in the design of the antenna (which wrapped around the outside of the phone) allowed those holding the unit in their left hand to
interfere with the antenna using their hand
. When it was demonstrated that a
certain manner of holding the phone led to a loss in signal strength
, Apple's CEO at the time, said that those who were experiencing the loss in signal strength were holding their phone wrong.
Back in 2010, there was talk about the Apple iPhone 4 being recalled and instead,
Apple sent out a free rubber bumper
to those affected and it seemed to stop all of the problems. Here, Apple admits that the purple "flare" is happening as a result of the normal workings of the camera on the Apple iPhone 5. Something tells us that this won't be the last we hear about this.
"Dear Matt,

Our engineering team just gave me this information and we recommend that you angle the camera away from the bright light source when taking pictures. The purple flare in the image provided is considered normal behavior for iPhone 5′s camera. If you wish to reach me regarding this case number *********, please contact me at 1-877-***-**** ext. *******. I currently work Thursday-Monday: 7:00am – 3:30pm Mountain Time. If you reach my voicemail, please leave your name, phone number, case number and the best time to reach you. Email is ***********@apple.com.

Sincerely,
Debby
AppleCare Support"
source:
Gizmodo