Apple says 90% of all Apple charging accessories sold on Amazon are fake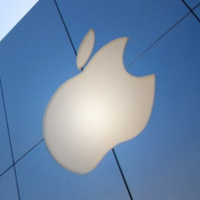 If you have been purchasing some Apple products from Amazon, Apple has a warning for you. As many as 90% of the chargers and cables listed as being "genuine" Apple products turned out to be counterfeit. This bit of information was disclosed in a federal lawsuit filed by Apple earlier this past week. Apple is suing a New Jersey company called Mobile Star for being the source of the counterfeit goods on Amazon.
Apple purchased these devices itself, and then informed Amazon that they were not legitimate Apple products. At that point, Amazon told Apple that a firm called Mobile Star was offering the counterfeit goods. These fakes present a health risk to consumers according to Apple, because they "pose a significant risk of overheating, fire, and electrical shock."
Back in 2013, after
a 23-year old woman was reportedly killed in China
when she answered a call on her
Apple iPhone 5
, a number of incidents took place where iPhone and iPad users were getting shocked. Apple tied the problem to the use of cheap, third party chargers. The company started a campaign to exchange those poorly made chargers and cables for genuine Apple manufactured charging accessories. Apple is concerned that a number of its customers could again be facing danger after purchasing the knock-offs that were sold on Amazon.

If you purchased what was labeled as "genuine" Apple charging accessories from Amazon, we suggest that you call the online retailer or Apple.

source: AP