Apple revealed as major customer of Pixelworks, supplier of high-quality video processing solutions
1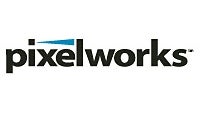 Pixelworks, an Oregon company thatspecializes in high-quality video processing solutions, revealedApple as one of its major customers. The iPhone maker is responsiblefor more than 10 percent of Pixelworks' 2013 revenue. Othersignificant customers of Pixelworks include NEC and Hitachi, as wellas Panasonic and Seiko Epson in the past.
It's not revealed what Apple bought,but the supplier offers a range of hardware and software solutionsthat "deliver the highest video quality in a multitude ofdifferent applications and form factors." Pixelworks's websitereveals Halo Free MEMC, Advanced Scaling, Mobile Video DisplayProcessing, and VueMagic as its core processing technologies.
The first one "significantlyimproves the performance and viewing experience of any screen byaddressing problems such as judder and motion blur." The second"ensures that up-conversion of lower resolution content is ofthe highest quality." The third "provides the kind ofimprovements in color, contrast, sharpness and de-blur that are onlyfound in high quality televisions today." And the last "enablesthe same video stream to be networked across multiple displays forapplications such as connected video projection and digital signage."
That's a nice set of features all around, even if it doesn't tell usvery much about what Apple has been up to lately.
via AppleInsider