Apple request for injunction against Samsung is denied
29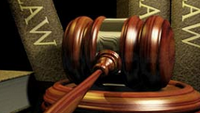 Just when you thought it was okay to invite Apple and Samsung to play together in the same sandbox, the two rivals are once again bullying each other.
Apple recently requested a permanent injunction in the U.S.
against certain Samsung smartphones and tablets, that it claims infringed on its patents. Apple's request was based on the patent trial held earlier this year between the two rivals, that
resulted in a $119.6 million jury award in favor of the Cupertino tech titan
. That was a drop in the bucket compared to the $2.2 billion that Apple was seeking.
On Wednesday, Judge Lucy Koh, who is now forever linked to Apple and Samsung, rejected Apple's request for the injunction. Koh said that Apple had the burden of proving that it had suffered irreparable harm as a result of Samsung's patent infringements. The judge ruled that Apple had not met that requirement.
So far, Apple has won over $1 billion in the two patent trials, but has failed to collect one penny from Samsung., The latter is appealing both decisions. With $60 billion in cash, Samsung is not damaged by jury awards. Injunctions, on the other hand, could hurt because they would prevent Samsung from offering its most in-demand products in the states. So far though, Apple has been unsuccessful on this front.
Apple and Samsung recently decided to
dismiss all cases between the two that are being held in jurisdictions outside the U.S.
Still, it doesn't seem that we will see a lasting peace between the two firms.
source:
WSJ