Samsung lost a third of its market share in China in 2014, Apple and Xiaomi to blame
99+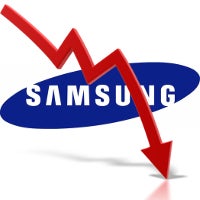 2014 was certainly not the best year for Samsung, especially on the vast Chinese market. A number of local manufacturers are causing some grave troubles to Samsung – Xiaomi, Apple, as well as a slew of other local brands are aiming at Samsung's still-respectable market positions in China.
A new data report from CCID Consulting, China's biggest research and consulting company, points out that Samsung has lost 31.5% of its market share on the Chinese market in 2014. Back in January 2014, Samsung had the king share of the pie with 20% of the market, but in October 2014, it only accounted for 13.7% of the smartphone market. It's still reportedly on the top, but if this decline continues into 2015, it will probably plummet further down the ladder.
Some 356.2 million smartphones have been sold in China in January 2014, while in October this figure fell to 307 million in October 2014, which means that the local market has also slowed down a bit. The runner-ups to Samsung's still-prevalent positions are Huawei, Lenovo, Coolpad, Xiaomi, Meizu, as well as the fiercest rival, Apple, which stepped more firmly on Chinese soil last year.
Xiaomi, in particular, last week unveiled a duo of new phablets, the
Xiaomi Mi Note
and the
Mi Note Pro
, with the latter being a respectable specs powerhouse.
An unnamed industry analyst revealed that one of the reasons for Samsung's downfall in China is its failure to adapt to the ever-changing status quo on the dynamic Chinese market in 2014.