Apple removes anti-virus apps from its store, doesn't want users to think iOS 8 is vulnerable
56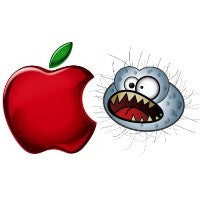 It appears that Apple does not like the message that anti-virus apps on its App Store may be sending to its users. Namely – that iOS 8.2 is not secure enough in and of itself and needs 3rd party malware hunters to take care of potential problems.
Cupertinians have now started to remove anti-virus and anti-malware apps from their App Store, or at least that's how it seems. Intego, developer of VirusBarrier, reports that Apple took down its app under the premise that it had a misleading description. An attempt to re-upload the product, with a different, much clearer description, was also blocked.
According to Intego, this has happened to a few other companies, which supply anti-virus solutions to the App Store. Apparently, Apple does not want users believing that iOS 8 may have any exploitable flaws. Unfortunately, Intego's VirusBarrier was an app, which actually scans emails and cloud files, not the iOS device itself, so it was useful for its own niche of users, who understood what the app is for.
VirusBarrier will continue to get updates, Intego says, so as long as you have it on your device, you're fine. If you need to delete it or perform a factory reset, you will lose the app.
Well, as far as safety is concerned – there truly haven't been any reports of non-jailbroken devices getting affected by any malicious software, as long as their owners stick to the official App Store only. However, in the past few months, we've heard about
WireLurker
,
Masque Attack
, and Xagent – all of which are able to infect a non-jailbroken iPhone if the user tries to install (or is phished into doing so) an app from an unauthorized 3rd party market.
source:
Intego
via
iMore