Apple receives patent for iPad Smart Covers with new features
19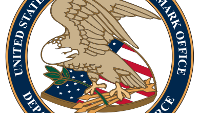 Apple received a patent today for a new Smart Cover for the Apple iPad.
Originally filed with the USPTO back in 2012
, the patent covers additional features of the Smart Covers including an extra touchscreen for iPad users. It also supports the use of a stylus (the Apple Pencil was just a gleam in Tim Cook's eye when the patent was originally applied for by Apple).
Having a second screen for iPad users could make the tablet more functional for businesses. One interesting illustration that was part of the patent application revealed that users would be able to take down notes on the outside of the Smart Cover, and have the handwriting converted to text.
Other uses of the Smart Cover include folding the case in a certain manner that turns it into a stand for watching video. While that can be done with today's Smart Cover, the patented model includes controls that can be handled by reaching around to touch the stand. One version of the case would appear to use a solar panel to collect power for the iPad, while another would have a touchscreen and QWERTY keyboard embedded in a flap.
We don't know how close we are to seeing these new features available for the Apple Smart Cover, but with the patents now belonging to Apple, we might not be terribly far away. By the way, the name of the patent is "Cover Attachment with Flexible Display."
source:
USPTO
via
RedmondPie