Apple awarded several new patents – Smart Covers, iTunes, and more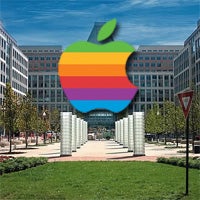 Apple was awarded 25 patents from the US Patent and Trademark Office today. While a handful of them were utility patents for connectors, security, networking, and other things, there were a few very interesting ones that made it through.
First off, Apple has been granted a patent for a content rental system for the iTunes Store. The patent was originally filed back in January of 2008.
The second design patent is for the iPad Smart Cover. You've undoubtedly seen these around, if you don't already own one yourself. They are the magnetic covers that can also be folded to function as a keyboard stand or a FaceTime and movie stand. Apple was also awarded a patent for an iMac Smart Cover. Finally, Apple won a Canadian retail packing design patent for its Smart Cover's packaging.
To take a gander at the other various patents that Apple was granted, head on over to Patently Apple in the source link.