Apple reacts to Huawei ban by barely increasing iPhone production
16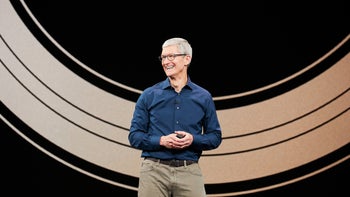 Research company Cowen has made it an obsession to follow various stats related to Apple's iPhone business (and thus keep track of its health status), and one of those stats seems to be "number of iPhones produced" on quarterly basis.
The firm, cited by
AppleInsider
, now reports that Apple has been ordering a slight increase in iPhone production during the quarter that is about to end in a few days (Q2 2019), and according to the analysts, the reason for that is the US ban placed on trade with Huawei.
It all makes sense – a competitor is banned, so naturally its portion of the market is going to be left unserved and looking for an alternative solution, right?
It sounds like a great deal for Apple, but reality is a little different. Cupertino has reportedly increased its iPhone production during Q2 to the tune of just 2.5%: from 39 million expected units to 40 million. Why is that?
The market analysts at Apple have surely crunched all the numbers and determined what the maximum possible market opportunity is going to be for Apple, in light of the Huawei ban. iPhones are incredibly popular all over the world, but Apple's strongest position is, understandably, in the US, where Huawei smartphones are next to nonexistent anyway.

Huawei's major markets are across Europe and Asia, but while the Chinese company has been making noise with its top-shelf products like the P30 Pro, the reality is the bulk of Huawei sales consists of lower and mid-range handsets, which is not exactly Apple territory. Add to that the fact that distressed Huawei customers would be more likely to choose a fellow Android manufacturer as a replacement (like Samsung or Xiaomi, for example), and it becomes clear why Apple is seeing such a minor opportunity for production increase.
It is estimated that the current range of iPhones — the XR, XS, and XS Max — constitute around 30 million of the 40 million iPhones produced in Q2. The rest are divided between the more affordable iPhone 8 and iPhone 7 lines, which are still officially on sale, serving as Apple's mid- and entry-level options.
Apple has been experiencing a decline in year-over-year iPhone sales for a while now, and there is no reason to believe that this trend is about to change in the near term. In fact, Cowen analysts believe that there may still be certain risks for Apple's business, due to the ongoing trade face-off between the US and China. The possibilities of a counter-ban or additional tariffs imposed on Apple goods manufactured in China currently seem unlikely, but are nonetheless lingering in the air.