Apple raids battery developer, poaches employees, builds a new battery research division
35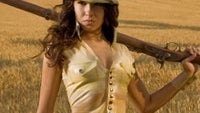 A123 Systems, a developer of li-ion batteries and energy storage solutions, intends to take Apple to court on the grounds of employee poaching. The company lost five of its employees to the Cupertino giant, three of which were PhD project heads and were, apparently, tasked with developing some new, battery-related technology. A123 claims that it's having a hard time finding new staff, qualified enough to be able to replace the missing developers.
The employees were under contracts with noncompete, nonsolicit, and nondisclosure obligations, however, post their leaving of the battery manufacturer, A123 was able to find emails from Apple headhunters on the former workers' computers – this led A123 to believe that "unfair competition" is in play, as the poaching of talent has, apparently, crippled the manufacturer's efforts.
What would Apple need with said engineers? Well, rumor has it that Cupertino is building a new battery development division. To what end, it's too early to say, but the three things that we could speculate on, from the top of our heads, are – better iPhone life, improved Apple Watch battery (which seems to have been an issue
during development
), or possibly something to do with the rumored Apple-developed electric car – but that's a bit out there.
source:
Law360
via
iMore