Apple launches iOS 10.2.1
9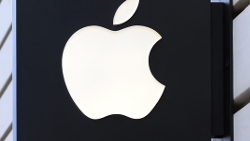 Apple launched iOS 10.2.1 today, a minor update that went through four beta versions before being released today. So what can you expect after installing this 72.2MB file? According to Apple's notes about the update, iOS 10.2.1 will feature "bug fixes and improves the security of your iPhone or iPad." So right off the bat, there is no patch that prevents your enemies (and ironically, even friends)
from texting you the malicious rainbow flag emoji
that we told you about the other day. As soon as that message hits your iPhone, it will freeze the device for three to five minutes before restarting.
The new update is being disseminated via an OTA update and should be waiting for you soon. You can see if it is ready to be installed by going to
Settings
->
Software update.
If the update doesn't show up on your iPhone now, don't jump. The update should arrive shortly.
As we said, there isn't much in the way of new features. That will come with the next update, the first beta to iOS 10.3
which is rumored to include "Theater Mode."
This changes the settings on an iPhone to disable features that would bother others in the theater. For example, sounds would be muted with incoming calls and texts blocked. The screen's brightness would be dialed down, and notification alerts and rings silenced. Beta one of iOS 10.3 was supposed to be available January 10th, which means it is running late.
source:
MacRumors