Apple planning multiple wearables at prices that may be up to $400
82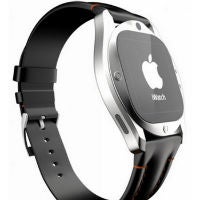 There have been a number of reports to come through already that have explained that we shouldn't be expecting a single iWatch when Apple does finally enter the wearable market. Now, that idea is being confirmed once again in a report from Re/code, which says Apple is working on multiple wearables and have even discussed the possibility of pricing the high-end option at $400.
So, it does seem that we should expect a number of Apple wearables, but the pricing may not be sorted out anytime soon. The general thinking has become that Apple will announce wearables at the September 9th event, but nothing will ship until 2015, meaning it is less likely that Apple would announce pricing on the 9th. However, we may end up seeing Apple releasing devices to compete in many wearable segments against the likes of Android Wear, Samsung's Tizen, Pebble, and others. There will be lower-priced Apple wearables, but the high-end could definitely get up in price.
We have heard previously that Apple is working on smartwatches for both
men and women
, for
sport and fashion
, and even that Apple might have other companies like
Swatch
build the hardware (which seems like a very un-Apple thing to do). We'll have to hope for more answers on the 9th.