Apple patent reveals non-rectangular batteries, hints at slimmer devices
19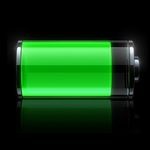 Battery related patents by Apple
are something that we have stumbled upon more than a few times already. But checking out one more of them would not hurt, would it? Here is how Apple could potentially make the most of the space that is available within its mobile devices – by
redesigning the shape of their batteries
.
As you probably know, the batteries inside today's smartphones and tablets have the shape of a rectangle. Apple, however, has patented the idea of creating non-rectangular batteries by arranging layers of electrodes one on top of another. That could enable the creation of triangular or oval batteries that can fit in spaces where standard rectangular ones wouldn't. Additionally, such non-traditional batteries would allow for Apple's devices to get slimmer while still having enough space to contain all the necessary electronics. For example, a battery, such as the one you see in the image, could fit snugly in the corner of an iPad's body. Other designs might allow for a battery to be fitted behind the iPad's bezel.
Of course, as the case is with most of Apple's patents, the technology might never see the light of day. But then again, the ideas described within the patent
surely make more sense than others
.