Apple outs iOS 9.3 beta, Galaxy S7 specs, and LG G5 announcement: weekly news roundup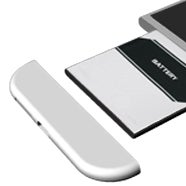 Once again, it is time for our weekly news round-up, where we put the most interesting stories from the past seven days for anyone who needs to catch up.
The past week there have been plenty of announcements, big and small. Apple
released the newest iOS 9.3 version
, which brought with it more than its fair share of new features, chief among which is the Night Shift mode, and new ways to peruse the
3D Touch
screen. Samsung made its blockbuster
low-end J1 handset official
in a 2016 reincarnation, and Xiaomi released a
Redmi Note 3 Pro
, upgrading on the only weak points of the Redmi 3 by slapping a new 16 MP camera on the back, and a fresh Snapdragon chipset inside.
There was also the obligatory
Galaxy S7
barrage of leaks, along with a full specs sheet that leaked on AnTuTu and divulged a 12 MP camera and 4 GB RAM to be inside. We also got plenty of
LG G5
-related news, so check out the list of must-have stories from last week below.