Apple: nope, we don't care about Tidal, "really running our own race"
3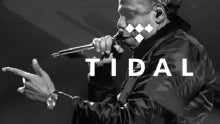 Apple has been having a
love-hate relationship with Tidal
ever since Drake performed at Lil Wayne's Lil WeezyAna Fest in New Orleans in breach of his agreement with Apple Music. Later on, the Wall Street Journal and some other major publications reported that Apple is
seriously exploring the purchase of Tidal
outright, and there were even calculations that it might cost it a cool
half a billion to do so
.
Fast forward to last week when it was announced that Apple Music already
has 17 million subscribers
, and the Cupertino team seemingly has no use now for the name recognition and the exclusive artists that Tidal might bring to its Beats 1 radio mixes. "We're not looking to acquire any streaming services," said Apple Music chief Jimmy Iovine in a recent interview. "
We're really running our own race
."
Bummer for Jay-Z, as Tidal lost $28 million last year, but with four times the subscriber base now, Apple Music can wait a few until Beyoncé, Rihanna, Kanye and the other Tidal darlings start to fade out of the pop scene, then swoop in if needed. Oh, well, there's always
Samsung
.