Jay-Z spotted meeting with Samsung execs, Tidal acquisition may be in the cards
19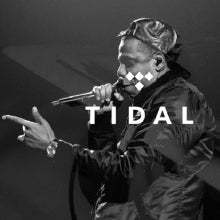 Jay-Z's high-res music streaming service,
Tidal
, hasn't been off to a great start, despite the amount of celebrity endorsements it had at launch. The hip-hop star offers a unique selling point - lossless music encoded at the whopping 1,411 kbps in FLAC or Apple Lossless formats. Compared to most other tune streamers that max out at 320kbps, Tidal should be the dream of audiophiles, right? Well, not exactly, as those folks are not that big a part of the market, and the monthly subscription of US$19.99 for the high fidelity streaming is double the usual fee for the competition.
Samsung, on the other hand, has had its fair share of mishaps with its own service called
Milk Music
, which comes preinstalled on handsets in certain markets. The company also launched Milk Video, but will be
shuttering that one promptly
, just a year after its introduction. That's why it might make sense for Samsung and Tidal to enter some kind of partnership to milk recognition (pun intended) and wider distribution from each other - such have been the comments when reporters spotted Jay-Z coming out of Samsung Research America, where Milk Music is located as well.
The source also claims that Jay-Z has been meeting there with Daren Tsui, Samsung's Senior VP of content and services that is in charge of Milk Music. There you have it - Samsung and Jay-Z seem to be up to some partnership shenanigans, which may result in acquiring Tidal outright, or planting it on Samsung handsets from the box, if the two sides reach some sort of agreement.