Apple might be trying to replace Siri's Nuance-powered engine with a homemade one
12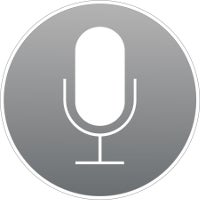 It seems that a number of ex-Nuance employees now work for Apple and are allegedly developing a neural network-powered Siri. Nuance, as you probably know, is the developer of the fundamental speech recognition technology for Apple's voice assistant, which debuted alongside the
iPhone 4s
. Over the past few years, Cupertino has not only hired a number of Nuance's former software engineers, but also several high-ranking executives - Nuance's the former VP of research, Larry Gillick, and its chief mobile technology architect, Gunnar Evermann. Alex Acero, who has probably worked on Microsoft's Cortana previously, is now also employed by Apple.
"Apple is not hiring only in the managerial level, but hiring also people on the team-leading level and the researcher level [sic],
" revealed Abdel-rahman Mohamed, a speech-recognition expert from the University of Toronto, who was approached by Apple.
"They're building a very strong team for speech recognition research."
So, why does the Cupertino-based colossus hire these individuals in the first place? Well, Peter Lee, the head of Microsoft's research division, claims that Apple is currently trying hard to make its own, home-brewed speech recognition engine for Siri, which will be using a self-learning neural network, capable of pattern recognition and anticipating user queries. This would put Siri on par with Google, IBM, and Microsoft – Google Now already makes use of a similar deep-learning technology, whereas Microsoft is also working on such a neural network, which will reportedly bring a real-time translation feature to Skype later in 2014.
"All of the major players have switched over except for Apple Siri. I think it's just a matter of time,"
Lee predicts.
But is keeping up with the Joneses the real reason behind Siri's alleged change of heart? Although it seems like a logical evolutionary step, numerous reports claim that Samsung, one of Apple's arch-rivals,
might be trying to acquire Nuance
, which is not only providing the speech recognition engine for Siri, but for Samsung's S Voice as well. This said, it is highly-probable that Apple is already trying to break free from Nuance and develop an advanced speech recognition engine for Siri on its own.
As you probably know, iOS 8 will
bring some really nice features to Siri
this fall, such as always-listening (provided that you have already launched the assistant in the first place) and music-recognition capabilities, to name a few. iOS 8 couldn't arrive sooner.
source:
AppleInside
r
,
Wired
via
9To5Mac