Apple made app for the iPhone & iPad is a mobile friendly version of Apple.com?
This article contains unofficial information.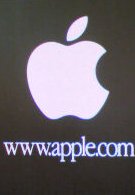 Some times you may not know it right away, but if you happen to own a decent amount of Apple products, you may ultimately consider yourself a die-hard or loyal customer. If you happen to be currently rocking out an iPhone and iPad, it should be no surprise to think about yourself as someone who likes to own and shop for the latest and greatest surrounding Apple's gadgets. Apparently there might be an Apple created app for the iPad and iPhone that should make the experience of shopping or perusing Apple's web site a bit more streamlined. Essentially it's going to be a mobile version of Apple.com and would allow for some things to be accomplished such as checking out new products, stock availability, and make Genius Bar appointments – all of the stuff you'd expect from visiting their full web site. One of the main reasons being heard for the creation of the app is to allow people to quickly check in for genius and training appointments. Rumored to be released tomorrow on the App Store, it shouldn't be long before users can quickly keep up-to-date with everything Apple. It may not be ground breaking to say the least, but we're sure there are people out there who can appreciate the joys of condensing the full fledged desktop experience to a nice small package for the iPhone and iPad.
Apple iPhone 3GS Specifications
|
Review
Apple iPad Review
source:
BGR