Apple loses suit filed over Face Time's VPN technology; jury awards VirnetX $625 million
36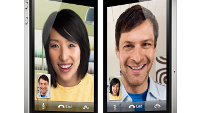 VirnetX sued Apple back in 2010 over the use of unlicensed VPN patents employed by the iPhone manufacturer for its Face Time video calling feature. In 2012, Apple was told to pay VirnetX $368 million over the unlicensed use of the patent. Apple tried to defend itself by saying that the technology owned by VirnetX represented a very small part of the larger technology used in Face Time.
The U.S. Court of Appeals for the Federal Circuit overturned that verdict, deciding that the trial judge erred in the way he instructed the jury on how to compute damages. A second trial was ordered that combined the original case along with a second suit that had been filed by VirnetX. On Wednesday, a federal jury in Texas awarded VirnetX $625 million. Not only is that figure higher than the original verdict, it topped the $532 million that the plaintiff was asking for. This isn't the first time that the patent portfolio holding company has won some money from an iconic tech company with this patent. In 2010, Microsoft agreed to pay VirnetX $200 million for using its VPN technology without permission.
Apple also filed papers with the court, requesting that U.S. District Judge Robert Schroeder declare a mistrial. Apple claims that VirnetX's lawyer misled the jury during closing arguments.
With $216 billion in cash sitting in Apple's coffers, the tech titan could easily pay the $625 million award. Instead Apple plans on appealing the verdict.
Sounding very much like Samsung's filing to the U.S. Supreme Court
, Apple said "We are surprised and disappointed by the verdict. Cases like this simply reinforce the desperate need for patent reform."
source: Reuters