Apple job offering suggests 30-pin connector is indeed getting replaced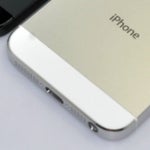 Rumors about a
redesigned dock connector being introduced with the next iPhone
iteration have been
circulating the web for months
. Furthermore, with each
new iPhone leak
, the probability of this actually being true rises exponentially, and the latest evidence pointing at that direction comes straight from Apple.
Apparently, the company is in need of a
"Connector Design Engineer"
, judging by a job offer that is currently posted on Apple's web page. In particular,
"The Connector Design Engineer will be responsible for managing multiple connector designs and developments in support of the iPod product lines."
iPhone
and the
iPad
. With the exception of the shuffle, all current iPods use a 30-pin connector, just like the iPhone and the iPad, and it seems logical for Apple to offer the same input/output interface across its entire iLineup.
A new, smaller connector would free up room inside of the gadget, thus allowing more essential stuff to be thrown in there: new chips, or a bigger battery, for example. Why can't the folks at Apple just use an ordinary microUSB connector? Well, perhaps they can, but if they do, that would just go against the company's style of doing things their own way.
Of course, all of the above is pure speculation. For now, pretty much nobody out of Apple headquarters can tell for sure what connector will be used for the next iPhone.