iPhone 5 might get a smaller dock connector
11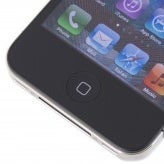 Okay, the following is nothing but a rumor right now, so taking it with a grain of salt is highly advisable. It is said that
future iPhone, iPad, and iPod models may get a redesigned dock connector
, which will be smaller than the current one. The so-called
"micro dock"
will not be present on the iPad 3, but will very likely make its way to the iPhone 5 (or whatever these two devices end up being called) according to the sources.
While a redesigned dock connector will inevitably render a whole plethora of iPhone and iPad accessories incompatible with newer models, it will allow for more valuable space to be freed up inside of them. And that extra space is always more than welcome as it allows for more chips, larger camera sensors, and bigger batteries to be fitted without changing the overall dimensions of the device. That is the reason why Apple ditched the Mini-SIM card replacing it with a Micro-SIM card on the
iPhone 4
, and took the smartphone's antennas on the outside, instead of keeping them on the inside.
What interface the new dock will be using is not exactly clear, but it could be designed with USB 3.0 in mind, which would allow faster data transfer and faster battery charging. Seeing an implementation of the Thunderbolt interface is not likely, however, even though we have seen
patents pointing at such a possibility
. That is because iOS devices currently do not use the required architecture.