Apple is still working on an iPhone subscription service which should arrive... eventually
3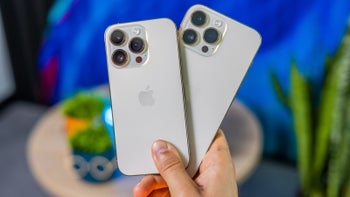 It is hardly a secret that the prices of smartphones - and in particular, those of flagships - have gone up drastically over the last couple of years. Nowadays, paying $1000+ for a handset is not all that uncommon - especially if you are an
Apple
user.
Perhaps this is why the Cupertino company has reportedly been working on an iPhone subscription service that would allow consumers to more easily afford the latest and greatest devices Apple has to offer. And while progress in that department has been relatively slow, the company is going strong.
According to Bloomberg's Mark Gurman, the programme 'should still arrive eventually'. This is what the prominent Apple analyst had to say in the latest edition of his
Power On newsletter
. Gurman reiterates that the iPhone subscription service was meant to make its debut in 2022 in 2023.
In fact, according to him, Apple's goal was for the scheme to launch alongside the
iPhone 14
lineup last September. The delays are linked with the fact that Apple is still trying to address a number of hurdles that stand on its way of becoming a true FinTech giant.
It should be noted that, as costly as Apple's iPhones are now, they are set to become even more expensive. Last year, there were many rumors that the Cupertino company would be introducing a price hike with the iPhone 14 lineup, and more specifically, with the
iPhone 14 Pro
and
iPhone 14 Pro Max
.
Furthermore, the costlier high-end models are the ones that are the subject of greater demand, with the less premium vanilla
iPhone 14
and
iPhone 14 Plus
performing significantly worse when it comes to sales. Apple has acknowledged this preference for top-of-the-line devices and could potentially address it with an
iPhone 15 Ultra
.
The latter's price tag will easily surpass the $1200 mark. But who knows how much Apple will charge you per month. So long as users want expensive devices, Apple will deliver.