Apple is shutting its iAd network starting on June 30th; automated ad platform could replace it
8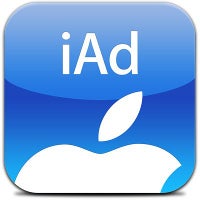 It seems like it was just yesterday when we were telling you that
Apple's iAd network was ready to serve up interactive ads to iOS users
. Now, six years later, Apple is closing its iAd network. On its developer website, Apple says that ad campaigns can continue and publishers can continue to earn revenue from them until June 30th.
Apple had 5.1% of U.S. Display Ad revenue last year, according to eMarketer. That was up from the 5% of the market that iAd owned in 2014. While it had the fourth largest share of such revenue in the U.S. last year, it was well behind the 37.9% of the business owned by Facebook.
Apple is letting its iAd sales team go, and according to a report published on Friday, it will make the platform automated so that publishers can keep 100% of the ad revenue they earn. One advertising source said that publishers will benefit from being able to talk directly to their customers instead of having to "go through an Apple middleman."
While Apple would not comment on the report, one person familiar with Apple's plans said, "Honestly, I'm surprised it didn't happen sooner — it should have." That was doubled by one Apple source who said that selling ads was "just not something we're good at." Back in 2014, CEO Tim Cook admitted that iAd was a "very small" part of Apple's business.
Apple has more important revenue streams to focus on outside of its products and devices. Among these is mobile payment service Apple Pay, which has the potential to generate huge amounts of revenue for the tech titan down the road. With Apple Pay, the consumer is doing all of the work which makes it a fantastic opportunity for Apple. And the service has just started to expand globally.
Thanks for the tip!
source:
Apple
via
BuzzFeed