Apple is preparing a completely overhauled premium iPhone model: full-screen design, improved cameras and more
49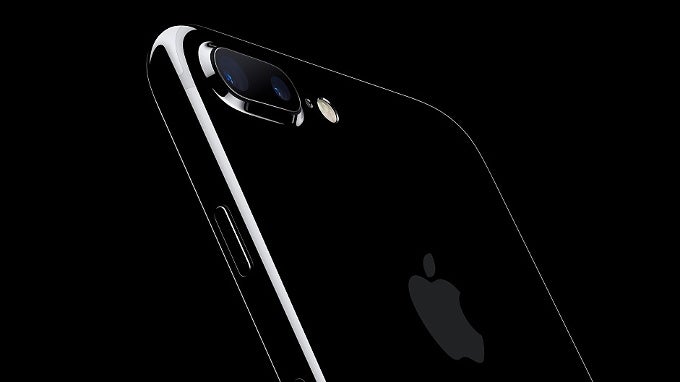 For iPhone's 10th anniversary, Apple is preparing three new iPhones, two upgraded models and a premium new one
Apple is preparing for one of the biggest upgrades in iPhone history: the company is testing a new, premium edition of the iPhone with a completely new design and improvements all around that is expected to launch alongside upgrades to the current models for a total of three new iPhones later this year. We've heard similar reports from various sketchy sources from China and elsewhere, but this particular one is a comprehensive overview of the iPhone 8 based on inside sources speaking for Bloomberg. And one thing is clear from this report: Apple has not yet settled on a particular design for this premium new iPhone. The company is testing various models, some with a curved glass back and some with a more conservative, metal back, but what both have in common is a bezel-less, full-screen design similar to that of the Galaxy S8 and LG G6.
The signature new feature of this premium new iPhone 8 will certainly be its full-screen design. Prototypes of this phone feature a screen size close to that of the iPhone 7 Plus, but a physical device size closer to that of the iPhone 7.
This will also be the first iPhone with an OLED display and since other manufacturers are not yet ready to ship in large quantities, Apple has partnered exclusively with Samsung Display, placing an order for 100 million panels. To further save space and make this truly an 'all-screen' iPhone, Apple is said to be doing a few things. First, it's looking into replacing the physical home button with a capacitive one on the screen, and secondly, it is looking at ways to build a fingerprint scanner inside the display. Samsung has also attempted to use a fingerprint scanner built in the display for the Galaxy S8, but has encountered difficulties with the technology and has finally settled on a fingerprint scanner located on the back of the phone. It is not clear whether Apple will succeed in this endeavor, and if it does not, it's possible that the iPhone 8 will also have a rear positioned finger scanner. Last but not least, Apple engineers have looked for ways to build the front cameras inside the display, which could allow further space savings for an 'full-screen' design. We are saying cameras because Apple is also considering equipping the iPhone 8 with two front cameras that will allow for better-looking selfie images.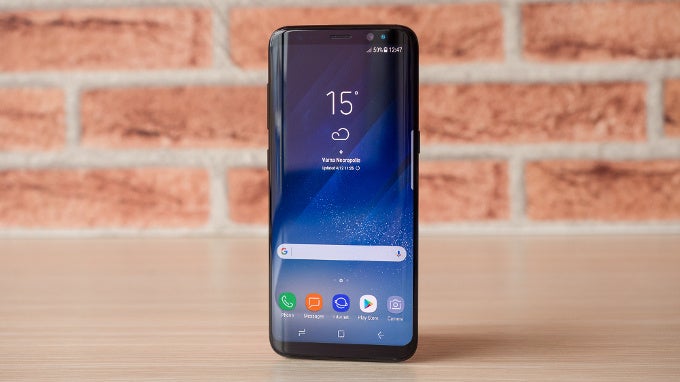 The premium new iPhone might look a lot like... the Galaxy S8
As far as design goes, Apple is currently testing various prototypes, with the latest one featuring curved glass on both the front and the back. The glass is curved slightly, in a way similar to the curve on the screen of the iPhone 7 family. Apple has also tested design with larger curves, but suppliers are allegedly not able to produce such curved glass reliable in large quantities. There is also a third design undergoing testing, one with a metal back rather than glass, and looks reminiscent of that of the original iPhone. That last metal iPhone 8 design is also slightly larger in physical proportion than the glass prototypes.
Apple is also planning to improve the camera on the iPhone 8 with a vertically positioned dual-camera system that will bulge out slightly. As in other iPhones, the new iPhone 8 is likely to use Sony camera sensors. The two key new additions that are likely to come in the iPhone 8 camera are reality-based driven and some depth-of-field improvements.
Apple will ship this premium new iPhone 8, but also the upgraded current models with its new iOS 11 that it will first show to the world in June. iOS 11 will feature a refreshed user interface. The new phones will also ship with a brand new Apple system chip built on the 10nm manufacturing process. This 10nm manufacturing is more power efficient than current 16nm chips and will allow Apple to maintain its battery standard despite the more advanced feature that it is adding to the phones. There are no news, however, about any sort of radical improvement in battery life, if that's what you are looking for.
If you are already saving for the upcoming premium (and likely pricier) new iPhone 8, one last thing to keep in mind is that it is possible that all the new technology required for it will be supply constrained and the phone may ship one or two months after the typical late September iPhone release date.