Apple iTunes to shut down if charged higher royalties
18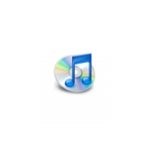 Talk about a bold statement coming from an industry leader! A ruling is expected today by the Copyright Royalty Board that, if passed, will raise royalties for online music sales from 9 to 15 cents per track. Needless to say, Apple isn't happy about the potential outcome, however they have threatened to shut down the iTunes store entirely if saddled with the additional fees.
"If [iTunes] was forced to absorb any increase in the ... royalty rate,the result would be to significantly increase the likelihood of the storeoperating at a financial loss - which is no alternative at all," iTunesvice president Eddy Cue wrote in a statement to the ruling body last year. He went on to say that "Apple has repeatedly made it clear that it is in this business to makemoney, and most likely would not continue to operate [iTunes] if it were nolonger possible to do so profitably."
Though it sounds like a bold claim, industry analysts aren't entirely sure as to whether the store will actually be shut down. They added that, with the integration of iTunes into industry consumer goods such as the iPod and iPhone, the idea of entirely shuttering the service is remote. However, they added, Apple is keeping the "nuclear" idea of shutting down the store as an option. Should Apple choose to absorb the rise in costs, they would do so for quite a bit of time, as the CRB's ruling would setroyalty rates for the next five years.
Source:
TimesOnline
via
TUAW