These are the parts of Android that Apple iPhone users want
77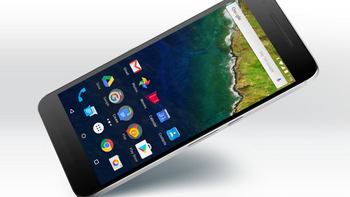 Now, the Redditor who posed the original question (u/guyaneseboi23)
has put the greener grass on the other side
by asking Apple iPhone users about the features on Android that they covet. Some who switched from Android to iOS miss having an LED notification light. There is a workaround as one iPhone user suggested opening up the accessibility menu to allow the flash to produce a strobe effect whenever there is a notification on an iPhone.
Another Android feature that iPhone users want is...no Siri! Independent testing by analytical firms has shown that
Google's virtual assistant is better than Siri
. Actually, Google Assistant can be installed on iPhones from the App Store. To use it though, iPhone users must open the app or tap on the widget. Or, they can use Siri shortcuts to program Siri to open Google Assistant; doing the latter allows them to call for Google Assistant by saying "Hey Siri, O.K. Google." Saying that in public could get the white coated, butterfly net wielding asylum workers to chase you down and book you a room with rubber walls, but we kid you not.
"Agree with what others have said already - Siri sucks compared to Google Assistant. Google will give you an answer rather than "here is what I have found on the web" for example. Also I'm really not bothered about all the customization of Android anymore BUT please allow us to put apps in which ever grid position we want instead of having to list from the top (which makes less and less sense the bigger our phones are getting)."-u/wisperingdeth
Others wished that iOS offered them as much customization options as Android does. Several iPhone users expressed a desire to change the app grid, which they cannot be done on Apple's smartphone. Another Android feature that iPhone users would like to have is the Always On Display, which gives Android users info like the time, date, battery status and some sort of notifications data at all times. Users of iOS also are jealous over the Android multitasking split-screen feature.
If you're an Apple iPhone user who would like to see certain Android features added to iOS or the iPhone itself, tell us all about it in the comments section below.